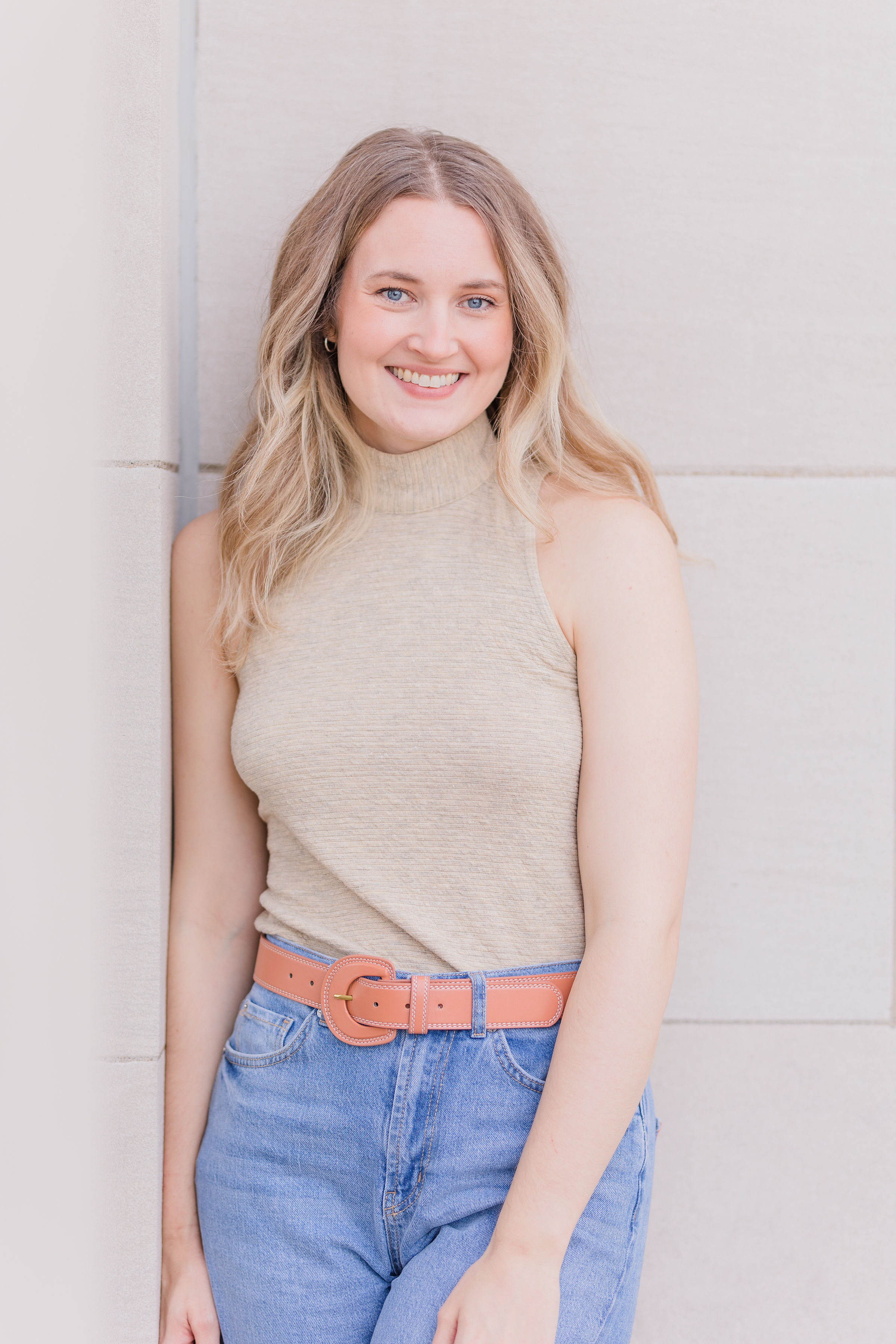 Maggie McCarthy, LCSW
Located at 8949 Manchester - Brentwood, MO
Meet Maggie
My goal is to provide a space for connection, self- exploration and recovery. Confronting the truth about ourselves can feel daunting. I believe it's important to normalize and accept the traits and experiences that make us who we are. The power of self-awareness and self acceptance can open doors to meaningful change and growth. While diagnosis is integral to effective treatment, I understand that labels can feel reductive and alienating. I believe in the power of diagnosis as a tool for self-awareness and reflection. I integrate DBT, ACT and CBT in my therapeutic approach.  I want to give you the tools to grow while making space for the complexity of your unique experiences and emotions. Life is not linear; our thoughts and emotions aren't meant to fit in a box. I'm here to help you explore, accept, and understand yourself wherever you are in your journey. 
Specialities
Anxiety

 Depression

Severe Mental Illness

Bipolar Disorder

Schizophrenia

Schizoaffective Disorder

Chronic Illness

Grief and Loss

Life Transitions

Aging

College Students 
Licensure and Education
Licensed Clinical Social Worker
Master of Social Work Saint Louis University- 2020
Bachelor of Arts in English and Philosophy Webster University- 2017
I am a Licensed Clinical Social Worker (LCSW) and completed my MSW at Saint Louis University in August of 2020.I received my Bachelor of Arts from Webster University in 2017. My studies focused on issues of identity, morality, and human flourishing. My undergraduate education propelled me into the field of mental health and social work. I continued my education in an MSW program with an emphasis on clinical mental health. My academic experiences grounded me in humanism and virtue ethics, with a firm belief that we are all capable of self- actualization and growth. I studied the biopsychosocial theory of mental illness and recovery, realizing that identity and potential are byproducts of our biology, psychology, and socio-environmental factors. Many of our current behaviors and emotions are the direct result of events or relationships that made us powerless.
While we cannot change the past, we can reclaim it by identifying the relationships, unique traits and environments that shape us today. My educational experiences provide me with a unique therapeutic lens that makes space for exploring both macro and micro issues and their impact on wellness. 
Work Experience
Provident Behavioral Health-Suicide Prevention Hotline and Crisis Line  - Crisis Intervention Specialist and Clinician)
Barnes Jewish Hospital - Emergency Department and Inpatient Psychiatry Social Worker
Washington University School of Medicine - Clinical Research Coordinator 
My professional experiences range from research and grant writing to inpatient psychiatry. My prior position as an Inpatient Psychiatry social worker allowed me to support individuals experiencing severe and persistent mental illness. My patients were often in the midst of complex legal, medical, and social problems. I collaborated with psychiatrists and other medical professionals to coordinate treatment and appropriate outpatient services. Most importantly, I provided emotional support and ensured that each patient had a voice. Thanks to this experience, I am familiar with the challenges of living with Severe Mental Illness (SMI) and bring this knowledge to my therapy practice. 
I have also worked as a crisis intervention specialist and clinician for Provident Crisis Services. I answered calls for the National Suicide Prevention Lifeline and the Disaster and Distress Helpline, often de-escalating and supporting callers with active plans for suicide and self- harm. I was trained in Applied Suicide Intervention Skills (ASIST) and am well versed in suicide risk assessment and safety planning.