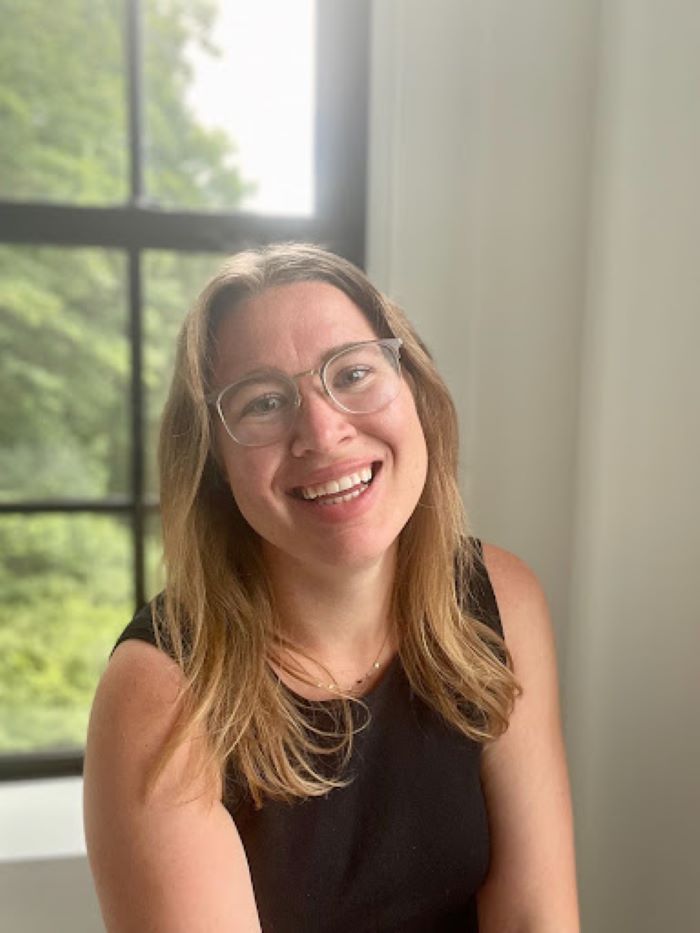 Amy Yeskie, LCSW
Therapist in St. Louis, MO.
Located at 4231 Laclede Ave - CWE
Meet Amy Yeskie - MA, LCSW
Amy has extensive experience working with children, teens, and adults in a variety of settings across the country. She is compassionate, warm, and knowledgeable about evidence-based techniques. She specializes in working with adolescents, and young adults on a variety of issues like anxiety, mood disorders, suicidal ideation, non-suicidal self-injury, life transitions, and more. She has extensive experience with safety planning and brings a trauma-informed perspective with a certification in trauma from her time at Boston College. 
My Approach
I truly believe that you are the expert of your own life, whether you are 9 or 92, and I use that as a foundation for our collaborative therapeutic relationship. You bring your own life experiences to the session and I bring an empathetic presence and client-centered, strengths-based approach to help you through whatever is on your mind. Therapy is not a one-size-fits-all activity and I tailor my sessions to find what works best for you and welcome any and all feedback in that journey. Some of the evidence-based therapeutic modalities I use in session to help with that are Solution Focused Therapy, Narrative Therapy, Cognitive Behavioral Therapy, Mindfulness, and more. Whether you want to work on new coping strategies for anxiety, talk through life's stresses or explore your sense of identity, this is a refuge for you to come into your best self.  
Work Experience
Amy has worked with children, adolescents, and adults for over 6 years in a variety of settings across the country. Some of her experience includes providing therapy for kids and adolescents as a Family Support Clinician at St. Louis area schools through CHADS Coalition for Mental Health and as a School-Based Clinician working in Boston, MA. She also brings experience as a Clinical Intern at a therapeutic day school. In addition, Amy has case management experience as an In-home Family Support Specialist and has worked in a residential setting as a Youth Empowerment Counselor. Amy also has worked as a yoga instructor and can incorporate yoga and meditation techniques if desired. 
Education
Masters of Social Work Boston College - 2019

Bachelors of Social Work Creighton University-  2016