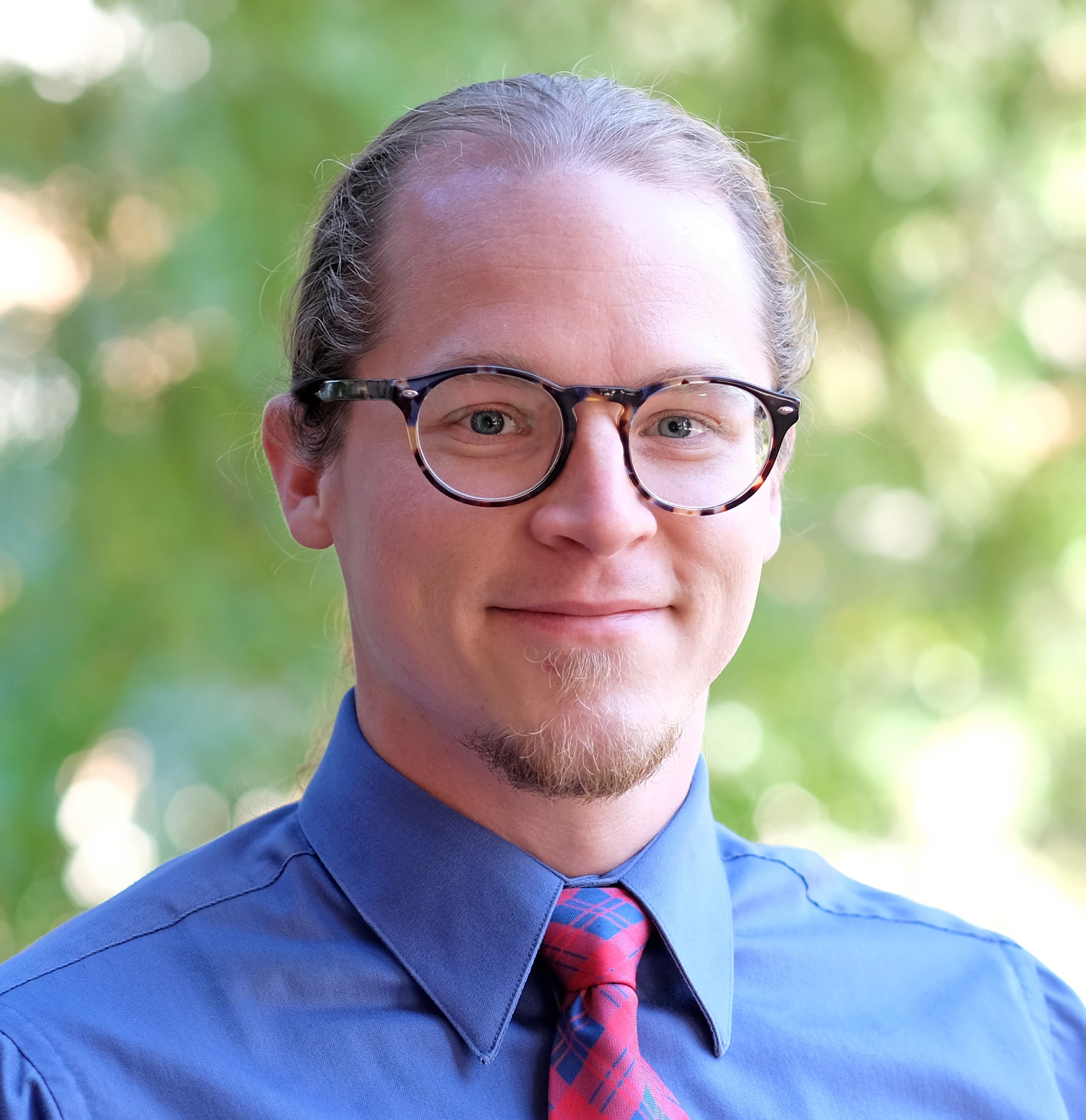 David McGraw, LPC
Therapist in St. Louis, MO.
Located at 4231 Laclede Ave - CWE
Meet David
Hello! I am here to support my clients during their difficult times and life challenges. With a background in a nontraditional higher education setting, I am skilled in supporting the personal, social, and academic development of adults of all ages. I enjoy supporting people who are navigating career and life transitions, especially helping young adults find their path in life. I endeavor to assist my clients in their efforts towards seeking a greater sense of purpose and well-being. As a lifelong learner who embraces existential philosophy and positive psychology, I am familiar with the perennial issues of the human experience as well as the science behind how to take care of the mind, body, and spirit. Thank you for taking the time to read a little bit about me! Whether with me or another therapist at Open Arms Wellness, I hope you find someone you connect with as you seek support for your mental health.
My Approach
I am an eclectic therapist who draws from evidence-based practices including cognitive behavioral therapies. My methods utilize a person-centered and trauma-informed perspective on the helping relationship. My areas of clinical interest include anxiety, depression, stress management, anger management, life transitions, academic challenges, and therapeutic lifestyle changes. I particularly love to offer mindfulness-based interventions to my clients as a way to not only build coping skills for managing everyday stressors but also to broaden our understanding of the human experience, leading to more sustainable approaches to the complexities of life. By working through our challenges with curiosity, letting go of judgment, and cultivating acceptance, we can find a life of equanimity while also finding more authentic ways to relate to others and ourselves. 
No matter what life holds for us, I believe we are all capable of learning and growing from our experiences in a direction that affirms our existence.  It is often by working with others that we can learn to be ourselves more authentically. Change and growth come with challenges, but having the support of a genuine and compassionate therapist can make a positive difference - especially during difficult times in life. My clients are the experts in their lives, and I support them on their path to embracing their own expertise. I seek first and foremost to understand my clients, exploring their thoughts and experiences from their perspective. In our sessions we will examine the big questions of self and place, as well as the day-to-day challenges of living well. From that understanding, I strive to help my clients learn how to help themselves beyond the work we do together in session.
Education
I have earned a Master of Education in Counseling, a Master of Arts in Philosophy, a Bachelor of Arts in Philosophy and a Bachelor of Science in Biochemistry & Biotechnology from the University of Missouri - St. Louis
Work Experience
I previously worked in a higher education setting for just over 10 years, supporting a wide range of students as they learn to balance the academic challenges with other life roles. I have also offered individual therapy in a virtual setting since 2019.
UMSL: Academic Coach and Pre-Health Advisor (AUG 2016-JUN 2022)