Your relationship isn't the way it used to be. The spark and the connection feel different, and this is concerning for you.
You and your partner are in a place that feels unsteady. Perhaps there are more fights than usual. You and your partner are arguing over things that you never have before. Things have been said, tones have been sharp, and voices have been raised. It feels troubling because this is not how you want your relationship to be.
Or, you're on the other side of the coin.
You and your partner do not talk like you used to. I could be less, even though you live together or are always around each other. Your conversations may feel more surface level, avoiding any topic that could lead to an argument or disagreement. Regardless of where you land on this spectrum, you know your relationship needs help. If this sounds familiar, starting couples counseling could be the solution for your relationship.
Marriage Counseling in St. Louis, MO can help
You've done your best to help your relationship, but it feels like something you can't do on your own. Our couples counselors get it. Maintaining a healthy, happy, and positive relationship is a difficult task. Often, many factors contribute to this. Almost every relationship experiences stress from outside sources. This can include work, family, friendships, finances, health conditions, and other responsibilities. While this is all incredibly common, it doesn't make it any easier to navigate. Fortunately, starting marriage counseling can help.
Most couples go through challenging times and get off track.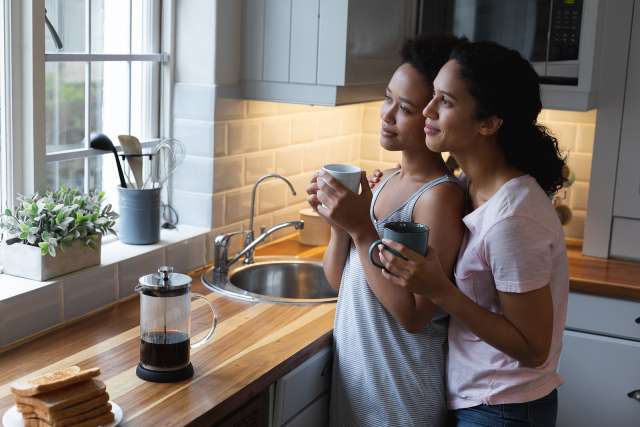 It is inevitable that you will go through challenging times as a couple. All couples must face stress and conflict. You may be having a hard time seeing your relationship in a positive light. Some people just feel like their spark fades. Or maybe, there has been a breach of trust or an extramarital affair. Stress from outside your relationship from any of a variety of factors like financial, work, parenting, illness, addiction, extended family life, has created a strain on your marriage that you want to resolve.  When conflict occurs often, we put walls up to protect ourselves from being vulnerable. This can start an endless downward cycle.
Signs that you may need couples counseling
Every relationship is different and will experience trials. On top of that, each person in the relationship has unique experiences, values, coping mechanisms, and expectations that can impact a relationship. With this in consideration, there are a few common reasons why couples opt to start marriage counseling. A few include:
Considering ending the relationship,
An act of infidelity,
An increase in fights or arguments,
A decrease in communication,
And experiencing significant stress in other areas of life.
What to expect in marriage counseling
Marriage counseling is a place for you and your partner to discuss your relationship. With the assistance of our couples counselors, they are here to help you and your partner set goals for your relationship. They understand that each couple enters marriage counseling with unique dynamics, experiences, and expectations. With that in mind, they tailor their approach to each couple. It's not our job as marriage counselors to make your stay in the relationship. Rather, it's our job to find the solution that is going to work the best for you and your partner.
A common myth about marriage counseling is that couples counselors 'pick sides' when working with a couple. At Open Arms Wellness, that could not be farther from the truth! In marriage counseling, our couples counselors are not here to determine who is right or who is wrong. Instead, we're here to help you to build conflict resolution and communication skills.
Premarital Counseling
Our couples counselors acknowledge that couples can benefit from help at any point; especially before they're married. Couples pursue premarital counseling for a variety of different reasons. Some couples pursue premarital counseling as a "preventative" measure to make sure they are creating good habits and bolstering their communication skills. Other couples start premarital counseling when conflict happens in their relationship to them navigate difficulties. Other times, couples begin premarital counseling after a conflict has happened as a way to move forward and mend their relationship. For other couples, they seek premarital counseling before they get married to make sure their own the 'same page' with their partner. Often, these couples seek guidance to have conversations about what their life will look like after they marry their partner. No topic is off the table, but some folks discuss the possibility of having children, finances, religion, and moving among other topics.
Online Marriage Counseling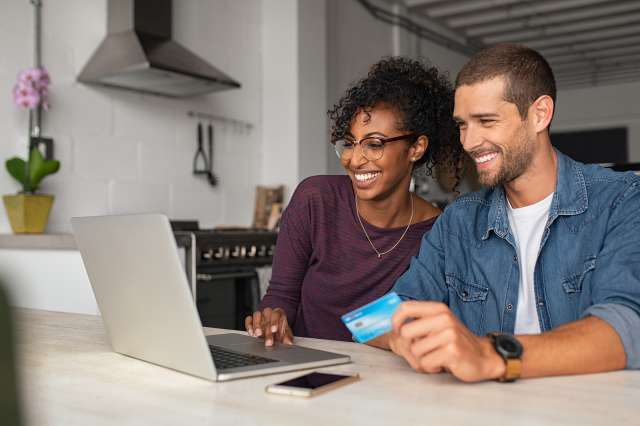 Our couples counselors are happy to provide online marriage counseling. We understand that life can be a little hectic, and you both being in the same place at the same time can be tough! To provide you with some flexibility, online marriage counseling can help you take a few factors out of the equation. With online marriage counseling, you don't have to worry about coordinating a route to your appointment. Instead, you can pick a time that works for both of you- even if you're not in the same room! Like other forms of online therapy, online marriage counseling is equally effective as in-person marriage counseling.
Addressing communication in marriage counseling
Many issues boil down to communication. Our therapists have many techniques and evidence-based therapies to help you identify your unmet relationship needs and communicate them effectively to your partner. We will help you listen and feel heard. Once a couple identifies its negative patterns and learns to communicate in a deeper and more meaningful way, new cycles of bonding occur, and negative cycles are replaced. Our therapists will help you refresh your bond and get past these negative cycles. These positive cycles then become self-reinforcing and create permanent lasting change
Addressing infidelity in marriage counseling
Some people view an act of infidelity as a breach of trust that cannot be undone.  Honestly, we talk with couples that have overcome marital affairs and have stronger relationships afterward. Some people view their dead bedroom as unfixable. We can fix it. Others want help navigating the next step.  We do that to and see people come out better on the other end. Through our support and gentle guidance, we will help you discover how to work together as a couple and have the relationship that you have always wanted. 
Intensive Couple's Therapy
For couples on the brink of separation, we offer an intensive treatment option consisting of 12 meetings over a three-week period.
This intensive session starts with each partner meeting with our relationship counselor one-on-one for 60 minutes. You'll then meet together for 60-minute sessions, three days in a row to discuss issues, goals, and solutions, learning to apply different therapeutic techniques that strengthen your relationship. We then see you every three days for 7 additional sessions. 
This intensive option is geared for:
Couples on the brink of separation, break up or divorce
Couples working with another therapist (not us!) who feel they are not making progress
Couples who have limited time and who are results oriented wanting to cover ground quickly
Any couple that needs an in-depth assessment of their relations, therapeutic strategies, and bespoke recommendations in a short period of time
Come try it out couples therapy at our couples workshop.
Couples Workshops are led by Open Arms Wellness' Licensed Professional Counselors and are hosted on www.meetup.com. Click here for more information. What do you have to lose? The first session is free and starts soon.
Common problems we help clients overcome in couples therapy:
Increasing sexual and emotional intimacy
Breaking negative cycles
Rebuilding trust
Stopping repetitive arguments
Feeling appreciated and heard
Comments from couples that completed marriage counseling
"She really helped us understand each other.  She broke down our arguments into smaller manageable parts. We have never been more in love"
"I never thought it would have been possible to feel this connected again.  We have only been going a few weeks and I already see the difference."
"This Couples Therapy works.  It didn't fix everything, but it got us talking and listening again.I feel like she [the partner] finally understands why I am upset."
"Once I finally really listened, I understood where she was coming from. We are still working on things, but  I feel like I have a partner again"
Begin Marriage Counseling in St. Louis, MO
Marriage counseling can help your relationship blossom and navigate the obstacles that come your way. Our team of highly trained and experienced couples counselors is happy to work with you to help you reach the goals you have for your relationship. Our marriage counselors are happy to provide you with marriage counseling in our St. Louis based counseling practice or through online therapy. When you're ready to begin marriage counseling, follow these steps:
Schedule an appointment with us.
Get to know our team of excellent couples therapists.
Reach your #relationshipgoals.
Therapists with this Specialty