LGBTQIA+ Counseling & Support in St. Louis
Specialists in LGBTQIA+ Therapy
We specialize in services for the LGBTQIA+ community! We understand that individuals who identify as LGBTQIA+ may face unique challenges when it comes to mental health, and we're here to help. Our team of experienced therapists is committed to creating a safe and welcoming space for all individuals who seek support, regardless of their sexual orientation, gender identity, or expression. We provide a range of counseling and therapy services specifically tailored to address LGBTQIA+ issues in teens and adults. If you're looking for a compassionate and knowledgeable mental health professional, you've come to the right place.
Why OAW for LGBTQIA+?
At Open Arms Wellness, we believe that everyone deserves access to high-quality mental health care. We recognize that members of the LGBTQIA+ community may face unique barriers to receiving the care they need, such as discrimination, stigma, and lack of access to LGBTQIA+ affirmative care. That's why we're dedicated to providing comprehensive and compassionate therapy services that are specifically designed to address the unique needs and concerns of the LGBTQIA+ community.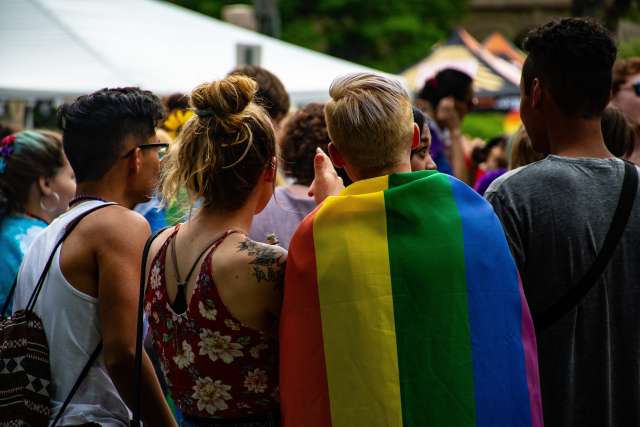 Our experienced therapists are trained to work with clients on a range of issues related to mental health, including anxiety, depression, trauma, and relationship issues. We use evidence-based approaches to therapy, which means that our treatment plans are based on the latest research and proven to be effective. We also understand that therapy is a highly personal and individualized process, and we tailor our treatment plans to each client's unique needs and goals. Our goal is to help you feel empowered, supported, and confident in your ability to navigate life's challenges.
At our mental health therapy practice, we understand that seeking help can be challenging, especially for members of the LGBTQIA+ community who may have faced discrimination or trauma in the past. That's why we prioritize creating a welcoming and inclusive environment for all our clients. We strive to be a safe space where you can share your thoughts and feelings openly and honestly without fear of judgment or shame.
Flexible, Convenient & Safe Therapy Options
Our services for the LGBTQIA+ community are designed to be flexible and accommodating to your needs. We offer both in-person and online therapy sessions, so you can choose the format that works best for you. We also offer flexible scheduling, with daytime, evening, and weekend appointments available to fit your busy schedule. We believe that everyone deserves access to high-quality mental health care, and we're committed to making it as convenient and accessible as possible.
Our therapy sessions are conducted in a safe, confidential, and non-judgmental environment. We respect and honor each client's individual journey and work collaboratively with them to create a supportive and healing therapeutic relationship. Our LGBTQIA+ affirmative therapy approach is designed to empower you to find your own voice, create meaningful connections, and live a life that is authentic to you.
If you're ready to take the first step towards improving your mental health and well-being, we invite you to reach out to us today. We offer a free initial consultation where we can discuss your needs and goals, and determine whether our services are a good fit for you. Don't let mental health concerns hold you back from living the life you deserve. Contact us today to learn more about our therapy services for the LGBTQIA+ community.
Therapists with this Specialty