Child Psychologists & Child Therapy in St. Louis, MO
It's very clear that your child is struggling.  We have registered play therapists that can help. As a parent, that might be very hard to say out loud. However, you know that your child isn't acting the way that they usually do. At times, you can't always put your finger on it. Other times, it's clear as day. Regardless of where you land on this spectrum, you know that it's time for your child to talk to someone.
That's where working with a child therapist comes in. 
You love your child and their happiness is the most important thing to you. You've done everything you can to help them and feel like no stone has been left unturned. Unfortunately, it doesn't always seem like what you're trying is helping them. There are times you feel frustrated and like your wheels are turning in the snow. Other times, you're so concerned that it's hard to concentrate on anything else. Overall, you know that this is not sustainable and that it's time for a change.
If this sounds familiar, it's time to consider starting child therapy in St. Louis, MO. 
Starting child therapy might be the solution you've been looking for. Child therapy is a safe place for your child to explore and understand themselves a little better. On top of that, they just might have fun while working with a child therapist. Don't be surprised if you hear a giggle from the other room.
How would my child benefit from working with a child therapist?
Children have a variety of experiences that can leave an impact. These experiences can impact not just them in the moment, but later on in their life. This is the case for children as they have yet to learn emotional regulation. An additional factor to consider is that they have very little control over their environment.  When disturbing things happen to children, whether they seem traumatic to us or not, they may need guidance.  Our highly trained and skilled child therapists can provide their expertise and the help your child needs.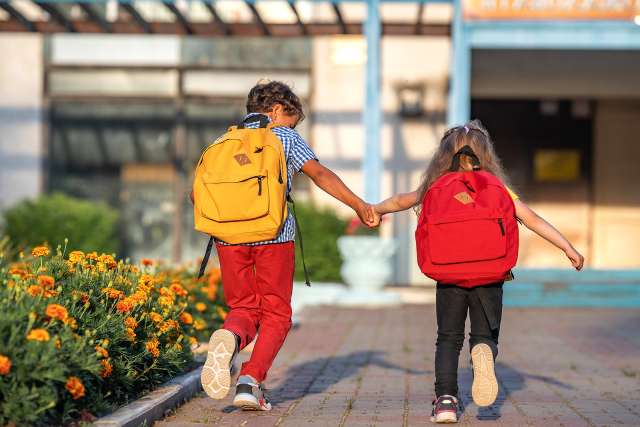 Common reasons to start child therapy
As child therapists, we know that every child is unique and has a variety of experiences. On top of that, every child has their own personality and way of thinking. With that in mind, there is a common theme of why parents opt to start child therapy in St. Louis, MO. Here's a list of common reasons our child therapists have seen:
Has your child experienced a recent loss or death? An impactful loss doesn't always have to be in the immediate family. For some children, this might be a relative or family friend they had a close bond with. Even though they are small, children still experience the stages grief and loss. Often times, they might need help from a child therapist to sort through it.
Is your child is having trouble in school? This can be anything from behavior to learning concerns, and much more. Sometimes, our kiddos have a tough time in the classroom for a variety of reasons. Our child therapists know that this varies from child to child. Our expert child therapists implement many state of the art evidence-based techniques so they can tailor their approach depending on your child's unique needs.
Are you noticing a behavior change in your child? It doesn't matter how big or small the behavior change might be. If you're seeing a change in your child's behavior, it can feel unsettling. Sometimes, this can feel especially upsetting if it's something they haven't done before. This will look different depending on your child's situation. On top of that, it can happen for a variety of different reasons. We know that you've done your best to be a detective and figure it out. However, you're not always able to piece the situation together. Starting child therapy just might be the perfect opportunity for them to sort it out.
If the concern you have isn't listed above, don't worry. Child therapy in St. Louis, MO can be beneficial for a variety of reasons for your child. Reach out to us if you'd like more information.
Our child therapists can help. 
Our child therapists specialize in working with children ages 2-12. Additionally, we also work with families. We know that having the family collaborate with us can be very helpful in child therapy. With this in mind, our child therapists are intentional to keep the communication channels open. On top of collaborating with your family, our child therapists are trained in a variety of different interventions. A few of these interventions our child therapists use include CBT, play therapy, and family therapy.
CBT for kids in child therapy
CBT, or cognitive behavioral therapy, is an approach that is widely used in the counseling world. Therapists use this approach to help people see the relationship between their thoughts, feelings, and actions. What's more, CBT can be used with kids! Pretty cool, right? Our child therapists use CBT for kids in child therapy through a variety of different techniques.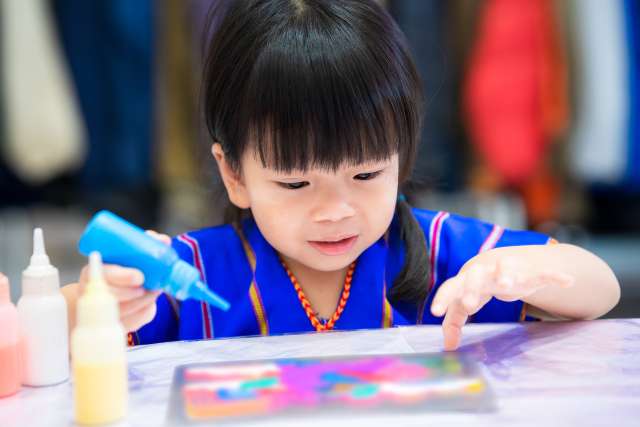 Play therapy in child therapy
Our registered play therapists and child therapists often incorporate play therapy in child therapy. Play therapy is fun for kids and they often can't wait to come back! While they will be having fun, they will also be doing some hard work. For kids, play therapy is a place to work through difficult experiences they have faced in a fun and safe environment. Oftentimes, children find facing and dealing with these difficult issues scary.
Play therapy is the place that they can sort through these challenges safely. Our child therapists have a goal for your child. While they are in child therapy, they help your child to build the skills and find the support they need to help them find their way.
Therapy for the family
Our child therapists know that play therapy and CBT can be beneficial for your child. With this in mind, it can be even more beneficial to bring in the entire family. Family therapy can be a great option for families navigating tough situations. From our experience, child therapy and family therapy can be the best option. In addition, we also offer parent coaching. Through our experience, we have found that parent coaching is a beneficial option for some parents. Our therapist's goal for parent coaching is to aid parents with additional skills to deal with complex situations. If family therapy and parent coaching seem like they would be a good fit, explore the benefits of starting family therapy in St. Louis, MO with Open Arms Wellness. 
Begin child therapy in St. Louis, MO
We know that seeking assistance for your child can be scary. To help support you, our therapists  do their best to take out the guesswork and scaries! Our child therapists are compassionate and experienced in working with a variety of different experiences. Child therapy just might be the best option for your child. When you're ready to begin your journey with child therapy in St. Louis, here's what you do:
Schedule an appointment with us.
Get to know our team of excellent child therapists.
Help your child build skills to deal with whatever comes their way!
Therapists with this Specialty